ongoing public and private investment monitoring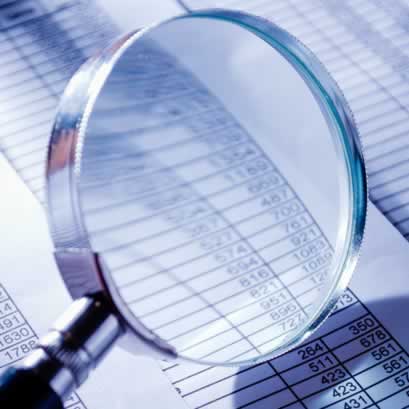 Libet Anderson, CIMA
VP, Advisory & Planning
ProEquities, Inc.
"Paula Miterko's attention to detail is amazing and we are fortunate to receive her guidance and deep understanding of the alternative marketplace. Paula's work is thorough, timely and easily understood. She has always been extremely responsive to questions and concerns. She is certainly the best player on the bench we could ever hope for in a very difficult playing field."
Steve M. 
SVP Investment Management and Research
"Paula's due diligence reports, interaction with our investment department and presentations to our Product Review Committee have been invaluable in leveraging the limited resources of our team and allow us to maintain the high level of service demanded by our advisors. Her reports are customized to our Committee format, which is a real time saver. She is flexible with her schedule, timely with her reporting, thorough and interactive with our department throughout the due diligence process. Best of all, she leaves no stone unturned. It's like having another member on our staff."
Clive Slovin
President & CEO
The Strategic Financial Alliance, Inc.
"Paula has been a valuable due diligence resource for our growing firm over many years. Her services have included, as needed, product and sponsor overviews as well as in-depth analyses. These services have included both initial and ongoing due diligence."
Investment monitoring is a time-consuming process that often falls to the back burner for BDs in favor of revenue-producing activity. Yet it is often a key focus of regulators in their compliance reviews.
We actively monitor public and private securities offerings by building monitoring files for you to access and we provide you with our proprietary Miterko Monitoring Report(TM) summarizing key financial and performance data.
private placement programs
Miterko and Associates is one of the few reliable industry resources BDs and RIAs can to turn to for assistance in gathering and analyzing timely private offering performance data.  We have developed a proprietary monitoring service to keep your firm and files up-to-date. Areas reviewed can be customized by client needs, but generally would include:
Program financial performance
Tracking of key industry performance metrics
Review of new acquisitions to determine they are consistent with stated strategy/disclosures
Sponsor level financial condition
High-level review of sponsor prior performance with emphasis on programs having similar investment objective to the current Fund.
customized service options
You decide what you want monitored and the frequency you want monitoring done. You decide which works best for you.
Monitoring during the offering period only
Post-offering period monitoring
Quarterly, semi-annually, or annually
Sponsors may find committing to this service at the outset of your offerings can provide a unique way to add value to your potential selling group members, giving you a competitive advantage over your peers.
Broker dealers and RIAs will find this service time and cost saving, as well as making you better prepared from a regulatory/compliance standpoint. It may serve as an early warning system of potential trouble, perhaps giving you more lead time to take appropriate action and potentially avoid arbitration/litigation down the road.
For more information, fill out the "Contact Us" form and we will reach out to you directly.
PUT OUR
35 Years of expertise
to work for you!
Explore our consulting services and industry expertise.